Client of the Month Archive
View our previous clients of the month.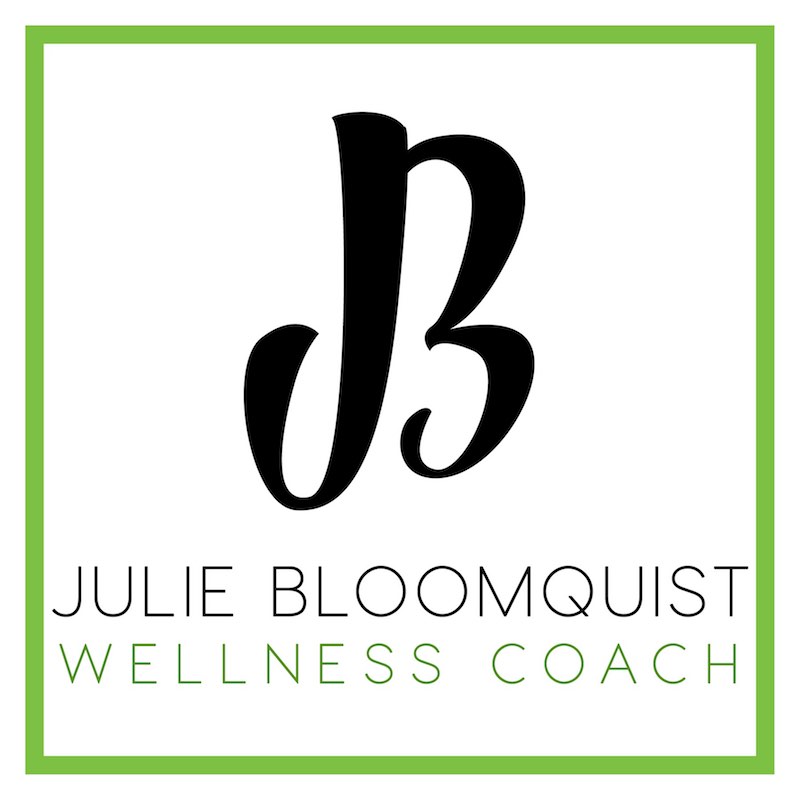 July Client of the Month: Julie Bloomquist Wellness Coach
Thirteen years ago, Julie Bloomquist took a leave from her corporate job to search for something more rewarding and fulfilling.
She quickly discovered lifestyle and wellness coaching – and never returned to the corporate grind.
More than a decade after the move, Julie remains as passionate as ever about nutrition and living healthy. In meeting with each client, she conducts a wellness profile, finds out the needs and goals of each client, covers the importance of nutrition, comes up with a meal plan to meet the client's goals and helps choose the right supplements for each situation.
Over the years, Julie has learned the importance of helping clients understand themselves – and making changes that go well beyond this week's fad diet. "It's about making healthy lifestyle choices," Julie says. "I'm not about losing weight and gaining it back; I'm about helping people make healthy choices they can carry on for the rest of their lives."
"I've always fully trusted NorAm with my books. I don't even have to question it – I always know it's going to be right." – Julie B., Lifestyle and Wellness Coach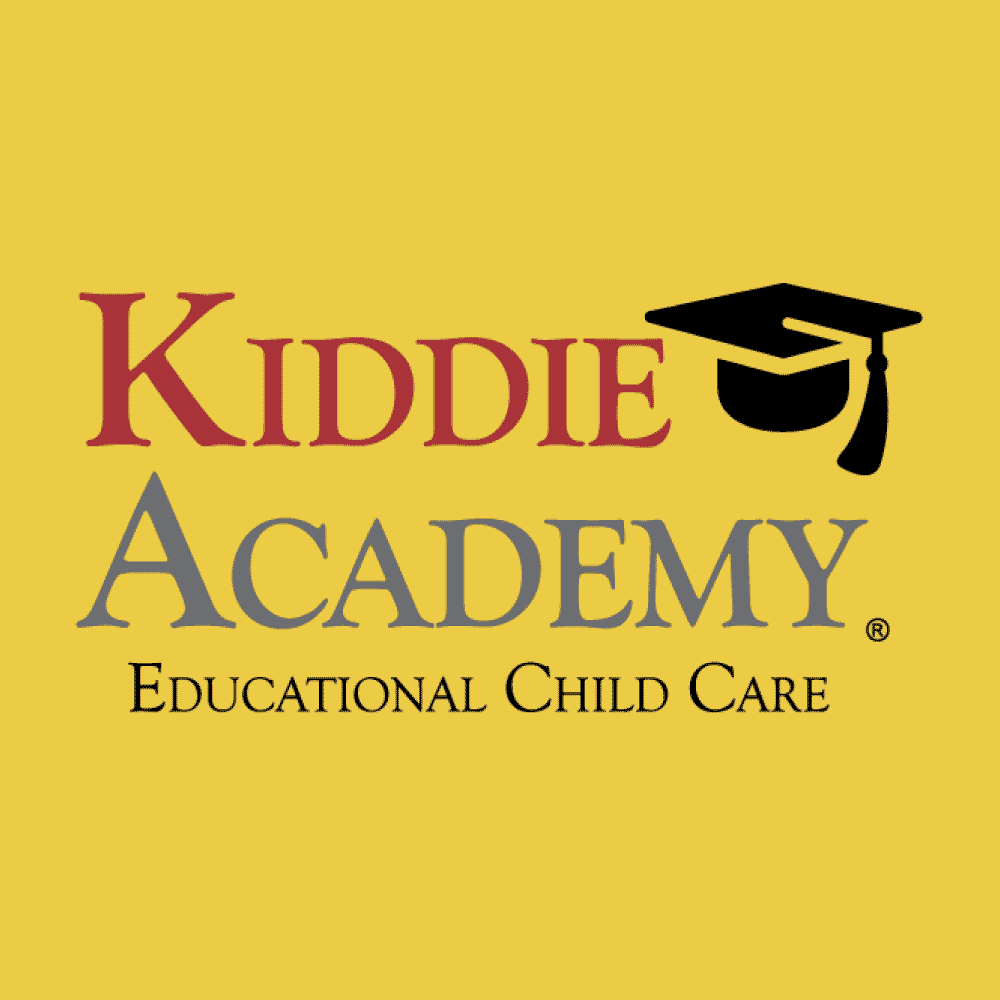 December Client of the Month:     Kiddie Academy
Vijay and Deepika Ilavarasan remember working in the tech sector, raising two children, volunteering (both playing an active role in developing a Sunday Language school and coaching their children's' Robotics teams) and wondering about their next chapter. "We felt we could really pursue education as the next phase of our lives," Vijay says. "When we looked around, we saw a strong need for STEM-focused education."
So the husband-and-wife team looked for potential franchise partners and, in November 2017, opened Kiddie Academy of Vancouver-Fishers Landing.
In partnering with the nationally recognized education company, which provides care and summer camp programs to children six weeks to 12 years old, Vijay saw the potential for a long-lasting partnership. "I was really impressed with the Kiddie Academy curriculum," he says. "I felt it was very comprehensive and very inclusive – and it focused on different facets of a child's development."
One year in, Vijay says community feedback has been positive. "Education is universal, regardless of background or where families come from," he says. "Education is something that links us all together, and our families' focus on their children is amazing."

November Client of the Month:     XChange Recovery
The seeds for XChange Recovery were first planted in 2003, when the husband-and-wife team of Vicky and Bill Smith started volunteering with a spiritual outreach center in Vancouver, Wash.
Vicky quickly found a higher calling by offering recovery ministry to people whose lives had been turned upside down by addiction. "It's pretty amazing to see lives transformed on a daily basis," she says.
Seven years later, the Smiths formed their own nonprofit, XChange Recovery, to offer faith-based support for those struggling with addiction.
Among other services, XChange offers seven houses throughout Clark County, Wash., for up to 63 men, women, and children. Residents are given 10 months to two years in the house to get back on their feet. "We really commit to people who become part of this," VIcky says.
Through it all, Vicky loves helping others and seeing lives transformed. "They're amazing people, and to see how they transform has really been awesome," she says.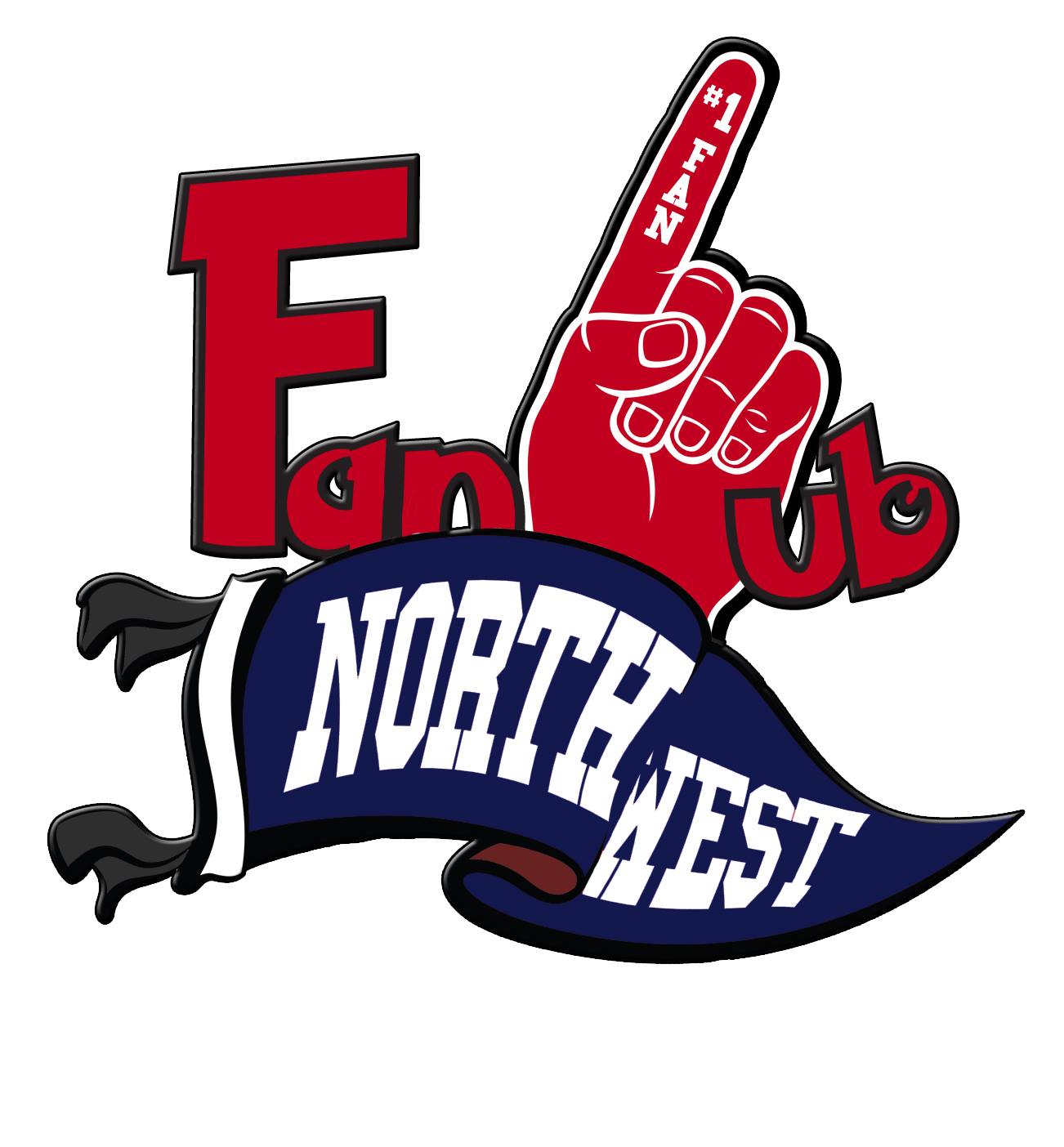 October Client of the Month:   Fan Hub Northwest
Christopher Young, CEO of Fan Hub Northwest, knows how common knock-off sports merchandise can be. Gear purchased from third-party, black market websites can feature unfinished stitching, fit wrong, and even include misspelled names.
That's why he takes pride in selling authentic lanyards, hair ties, flags and other licensed sports merchandise featuring your favorite MLB, NBA, NFL and college teams. "Fans want to support their team, so it's good to be an extended part of somebody's enjoyment of their team," Young says.
Fan Hub Northwest sells directly to consumers, as well as to small, mom-and-pop retailers throughout the Pacific Northwest. Those merchants might want fewer items than what leagues want to ship, so Young is happy to meet their needs. He sees himself as the middleman in a win-win scenario; "that's the best thing, helping the little guy," he says.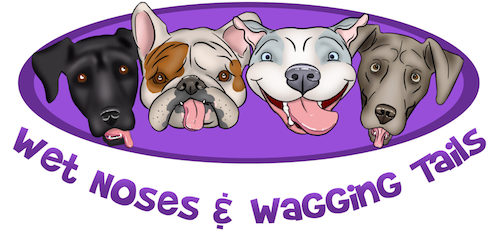 September Client of the Month:   Wet Noses & Wagging Tails Dog Daycare
As long as she can remember, Shannon Puranen has always been a dog lover. She grew up with dogs, trains her five dogs and even trains her friends' dogs. "Being with dogs has always been very natural for me," she says.
So it's no surprise that, in September 2017, Puranen started Wet Noses & Wagging Tails Dog Daycare in Vancouver, Wash.
Puranen's affection for four-legged friends is clear: Available for daycare and overnight stays, Wet Noses hosts more than 8,000 square feet of indoor and outdoor play areas, with plenty of toys and obstacles to keep Fido busy for the length of their stay.
In starting the doggy daycare, Puranen drew on her own experience to create a comfortable stay for dogs–and peace of mind for their doting owners. "I wanted a place where everyone was comfortable leaving their pups with us," she says.

July Client of the Month:   Revere Asset Management
Back in 2010, Dan Stewart looked around the investment industry and didn't like what he saw – namely, firms prioritizing profits and commissions over the long-term financial health of the clients they served.
So, with more than 15 years of experience, Stewart created Revere Asset Management.
Eight years later, Revere prides itself on being a Fiduciary and fee-based only Registered Investment Advisor for clients, meaning Stewart's team gets paid a flat fee percentage to manage portfolios–and are, therefore, incentivized to act exclusively in the best interests of their clients. Put another way: Revere's interests are aligned with their clients' interests.
In analyzing markets, the Revere team uses a mix of fundamental and technical analysis to serve its clients–and only its clients. "It's the ethical way to do business," Stewart says. "It's transparent. When your interests aren't aligned with your clients', you create a deceptive environment. At Revere, it is about strategy – NOT products."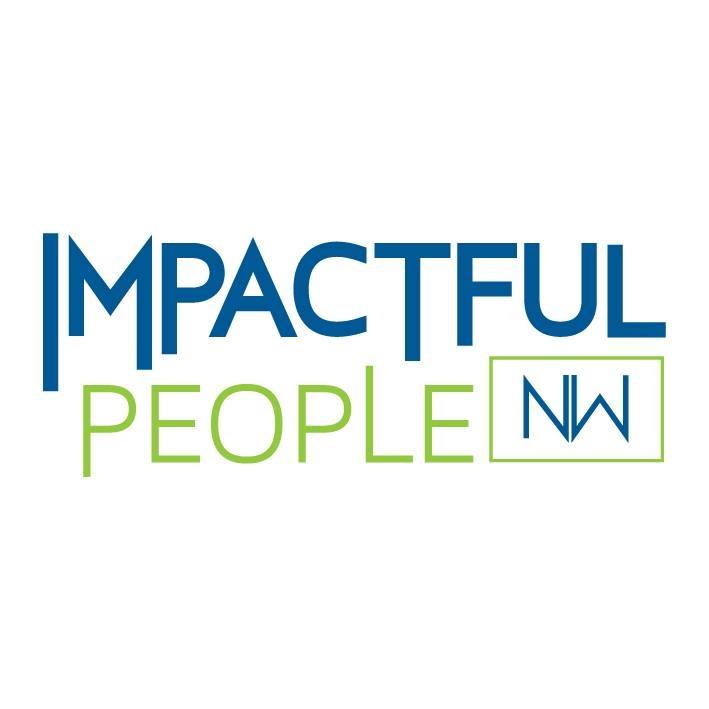 June Client of the Month:   Impactful People NW
Erika Laws gets how tough networking can be for the new small business owner. Laws had gone through a career change in 2013 and noticed a lack of informal networking opportunities geared toward new small business owners.
To meet that need, she formed Impactful Women NW in 2014. The group–since renamed Impactful People NW–started with 20 attendees at its first event and has grown to nearly 100 attendees at up to four events each month. Impactful People also puts on quarterly conferences and the ConnectFEST networking event every summer.
Each Impactful event is geared toward bringing people together and making the networking experience as accessible as possible: Monthly social hours are free to all, conference admission is kept to a minimum, and the group seeks to pair volunteers with local organizations as a way to give back.
For her part, Laws can't help but marvel at the connections formed at Impactful events. "I love hearing the stories of how people met at an Impactful event," she says. "Whatever their goals, I hope it takes them one step closer in that direction."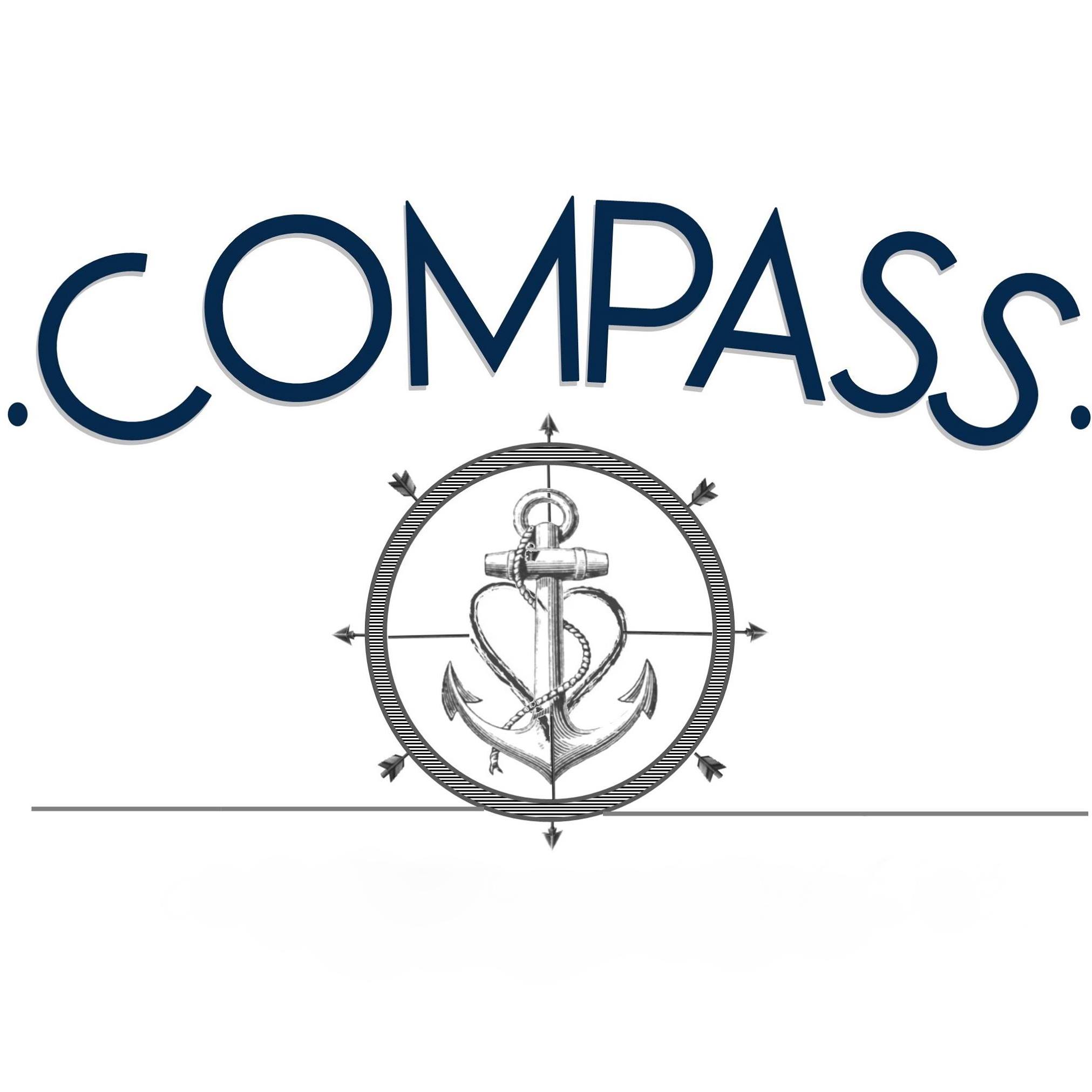 May Client of the Month:    Compass Whole Health
Chances are good you've endured an uncomfortable relationship at some point. Maybe you've gone through a rough spell with your significant other, fought with a parent or had a falling-out with your best friend.
Whatever the difficulties, the counselors at Compass Whole Health are dedicated to repairing relationships and helping patients lead happier, more fulfilling lives.
Founder Erica London launched Compass in 2015. Today, she and her staff focus on keeping families together, preserving struggling relationships and improving the connections between estranged partners. London's staff also specializes in first responder counseling, patients with anxiety and massage therapy to help with injuries and illnesses.

April Client of the Month: Northwest Liquid Gold
When Chris Pullen took ownership of Northwest Liquid Gold in December 2016, he found the popular taproom and bottle shop at a crossroads: In the five years the pub had been open, the craft beer and cider scene it served had grown up, changed and evolved.
So, drawing on more than a decade of experience in the beverage industry, Pullen set about adapting to those changes. He and his team cut the number of 22-ounce bottles for sale while increasing the number of four- and six-packs on shelves—moves aimed at serving fresher beer—and expanded the pub's wine and cider selections.
Today, craft beer fans enjoy 26 taps of cider, wine and craft beer—the diverse beer lineup typically includes Belgian beers, wits, stouts, sours and IPAs—and more than 300 bottles for sale. "We've definitely made it so there's beer or cider for everybody," Pullen says.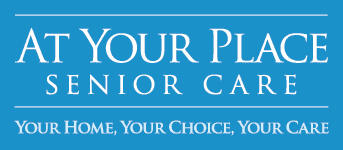 March Client of the Month:      At Your Place Senior Care
By 2007, Patti Gray had been working with home health corporations and had consulted with senior care organizations for years—but she always dreamt of launching a local home care agency for seniors in need.
When she made her dream a reality, she knew where to turn for help: her daughter.
More than a decade later, Gray and Sara Scheetz run At Your Place Senior Care, which provides assisted living services, including in-home care, placement assistance and memory care. "I thought it'd be fun to work together," Sara says. "We're close, and the idea of starting a business from scratch is really exciting."
Sara serves as the service's chief operating officer, and together with Gray (Registered Nurse Board Certified in Gerontology), sees the impact their small business has on the lives of countless clients. "It's such a stressful time for most people," Sara says. "If Mom, Dad, Grandma or Grandpa aren't in the best of health and need more help, and if you can take some of that stress off of them … it really is the best thing."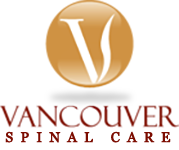 February Client of the Month: Vancouver Spinal Care
Scott Freeman's first experience with chiropractic care came as a youth league football player. He'd sustained a neck injury and saw a chiropractor to address the lingering pain. "I don't know what he did when I was that age," he says. "I was in middle school, but it felt great and got me back onto the field within a week."
That interest in chiropractic care—along with a desire to help others—sparked a career in the field and, in 2014, Dr. Freeman took over as owner of Vancouver Spinal Care in Vancouver, Wash. Today, Dr. Freeman's clinic helps with all manner of ailments, including concussions, migraines, neck pain, muscle and joint pain, and more.
But for Dr. Freeman, helping clients is about way more than quick fixes. "When patients improve, that's the best part of it," he says. "If a patient comes in with certain symptoms and you see the symptoms decrease in severity and duration, those are life-changing things. You're changing people's daily activities."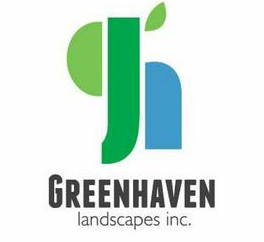 January Client of the Month: Greenhaven Landscapes, Inc.
When you look at the patch of grass in your front or backyard, you might see a place where your kids can play or your dog can run loose. But Rick Hooks, CEO of Greenhaven Landscapes, sees the potential for memories that last a lifetime.
Hooks and cofounder Eric McCuan purchased, rebranded and relaunched Greenhaven in 2013. Today, Greenhaven designs and installs almost any landscaping feature your heart desires; some of Hooks' favorite designs include putting greens, fire pits, outdoor lighting, and all manner of water features.
Whatever he designs, Hooks enjoys bringing his clients' dreams to life. "A lot of people see their yards as an opportunity for the family to gather, build memories and entertain for all occasions," he says. "It's important to us that the process is easy and enjoyable for people."
On working with NorAm Financial:
"We appreciate Heather's thoughtfulness and NorAm's creative solutions to helping us better organize our financials." – Rick H.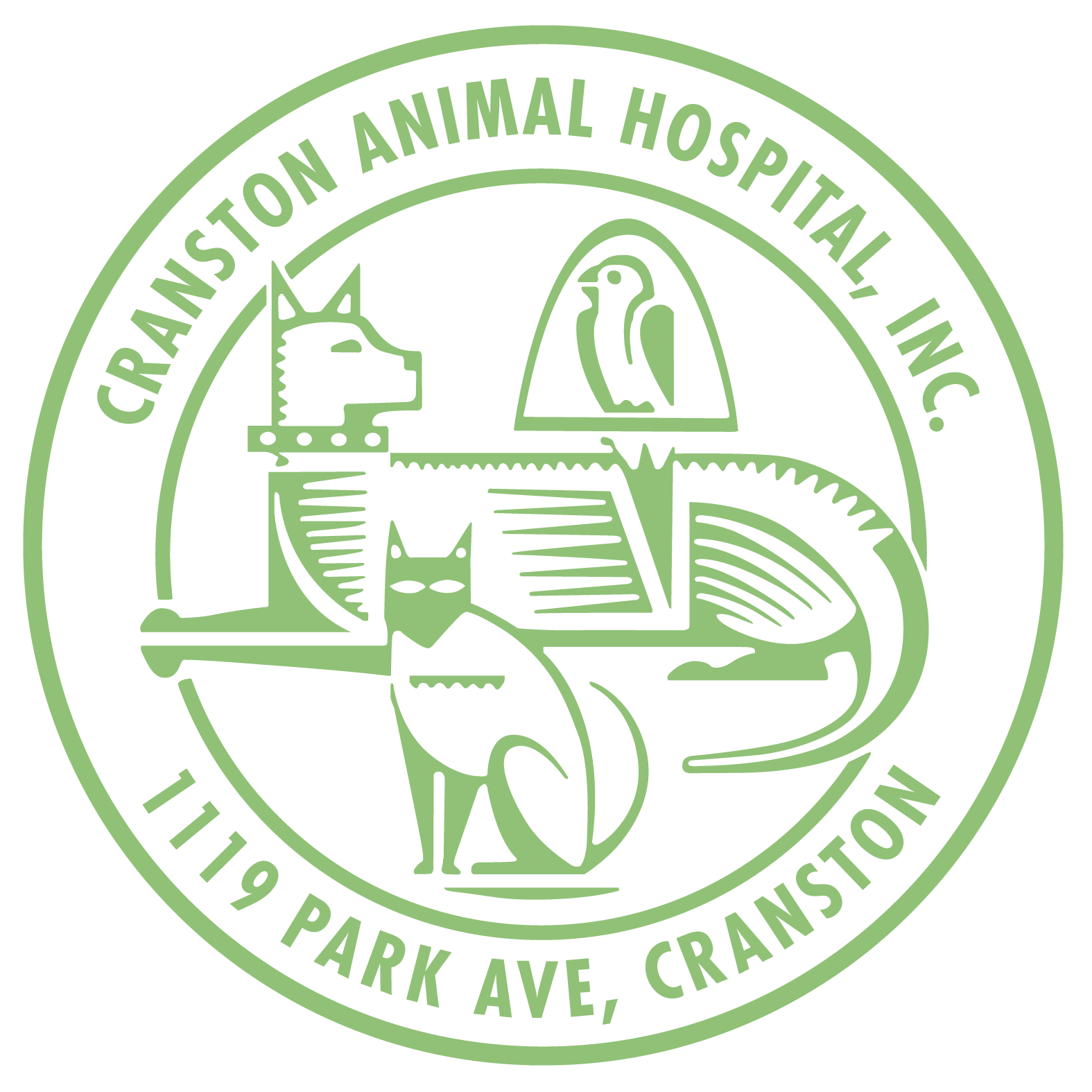 December Client of the Month: Cranston Animal Hospital
Nearly four years ago, Dr. Courtney Rebensdorf purchased Cranston Animal Hospital in Cranston, Rhode Island. Dr. Rebensdorf, who'd been named Veterinarian of the Year by the Rhode Island Veterinary Medical Association in 2014, saw animals at Oaklawn Animal Hospital but knew there was an opportunity to see additional dogs and cats.
Dr. Rebensdorf purchased the clinic in 2014, and today Cranston Animal Hospital serves as a wellness-based hospital that tends to furry patients and their common ailments. "It allows us to have a bigger impact on the community," says Christine Nevers, Cranston's practice manager. "We really needed to expand our scope in the community, because there's a need to take care of a lot more pets."
On working with NorAm Financial:
"When we chose NorAm, we needed a company that was reliable, quick and easy to work with. I immediately felt comfortable working with Jessica; not only did she help correct early bookkeeping errors, but she also answered questions in a timely manner. Jessica has played an integral role in helping make my job easier." – Christine N.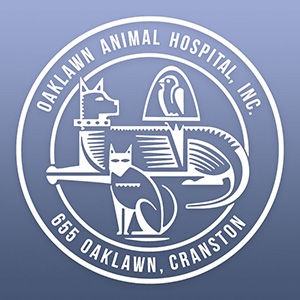 November Client of the Month: Oaklawn Animal Hospital
It's never easy to take your family dog or cat to the vet. Oaklawn Animal Hospital understands that anxiety—and prides itself on putting furry patients (and their nervous owners) at ease. "There's a lot of comfort when you walk in the door," says Christine Nevers, Oaklawn's practice manager.
Nevers says that some staff members have been with the hospital for more than 30 years—and that they've developed a rapport with multiple generations of pets and families in that time. "They keep coming back, because they know the consistency is there, and there's a real love for their pets," Nevers says.
What's the clinic's secret? As Nevers puts it: "We truly care."
On working with NorAm Financial:
"Jessica makes my job easier. She's quick, she's responsive and she understands the needs of the business." – Christine N.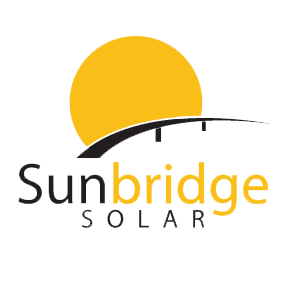 October Client of the Month: Sunbridge Solar
For Jordan Weisman, the notion to start a solar energy company took root on a trip to Costa Rica. There, Weisman helped install a solar panel for a farmer who'd only ever lived in a hut with no energy. "He was explaining to us that he'd almost been bitten by a poisonous snake, because he couldn't see at night," Weisman says. "It had a pretty profound effect on his life, to be able to see in his house for the first time at night. That got me really pumped up to see the power of what solar energy could do."
Weisman started Sunbridge Solar soon thereafter; a decade later, Sunbridge Solar installs panels in homes, businesses and farms throughout the Portland-Vancouver area. The company has also partnered with local organizations in Nepal and Colombia to install solar panels that power water pumps, orphanages, hospitals and more.
On working with NorAm Financial:
"I have been working with NorAm for two years now, and they have really eased the burden and time commitment of bookkeeping. They are a pleasure to work with." – Jordan W.

September Client of the Month: EcoBest Exteriors, LLC
The team at EcoBest Exteriors, LLC, understands the importance of sustainability and thoughtful contracting. That's why they take pride in being kind to the environment whenever possible. EcoBest will recycle asphalt shingles following a roofing job, for instance, rather than let the discarded shingles wind up in a landfill. And EcoBest's foam-backed vinyl siding can insulate homes, lowering energy consumption and saving money. EcoBest approaches every job, no matter how large or small, with an unfailing desire to help customers reduce their carbon footprint.
Through it all, EcoBest prides itself on providing friendly customer service, top-quality craftsmanship and reasonable prices.
On Working with NorAm Financial:
"It's comforting knowing that, when we send our numbers for payroll and taxes over, that she has them handled. That is a serious load off our backs!" – Mike P.

August Client of the Month:        Zara Clinic
As a college student working for a local pharmacy, Jessica Tatieze, LAc, noticed a trend: Her customers, some of whom lived in nearby group and nursing homes, took a lot of medication. "Those people were on, literally, 20 medications a day," she said. "Seeing that, and learning about how alternative medicine could help, I thought it would be amazing to help people like that."
Jessica eventually earned her Masters of Acupuncture and Oriental Medicine from the Oregon College of Oriental Medicine in Portland and founded Zara Clinic in 2012 in Vancouver, Wash. Five years later, Jessica and her staff help patients with pain management, sports medicine, skin care, facial rejuvenation, fertility, and other health concerns. "We really attract a lot of awesome people that we get to meet and hear their stories," she said.
On Working with NorAm Financial:
"I love having the NorAm team taking care of our bookkeeping because it takes a big task off my plate so I can focus on the things I love to do in my business. I don't have to stress about if I'm entering things correctly either since they have it handled." – Jessica T.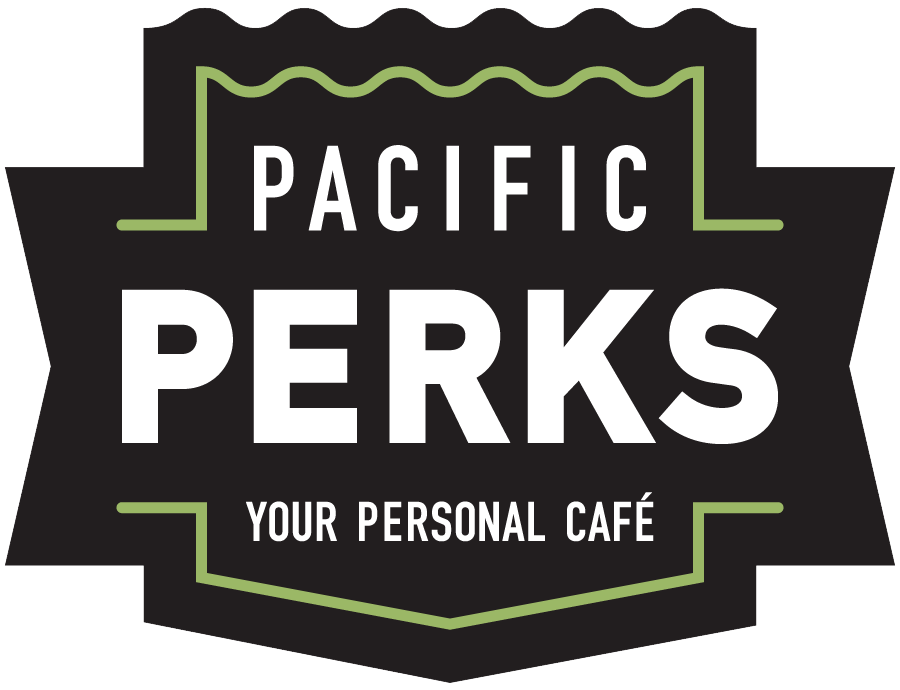 July Client of the Month:          Pacific Perks, LLC
Natalie Fairchild launched Pacific Perks Coffee, LLC, in 2007 with a simple goal: She hoped the mobile cafe and coffee cart could book 14 events each month. At that point, "we've got our expenses covered," she says.
A decade later, Pacific Perks has served coffee, Italian sodas, ice cream sundaes, quesadillas and other treats at more than 10,000 events throughout the Pacific Northwest. Fairchild expanded the Portland-area business into the Willamette Valley in 2015 and into Bend, Oregon, in 2016.
Pacific Perks routinely caters to corporate events, weddings, tradeshows, luncheons and more. "We get stuck in our little bubble of where we live, shop and eat," Fairchild says. "But this takes us to places we would never go."
On Working with NorAm Financial:
"Heather and her team are super responsive, easy to work with and extremely friendly."            – Natalie F.