About Us
NorAm Financial Services.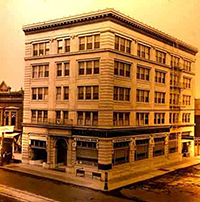 "Our home, the historic Heritage Building. Circa 1912."
You launched a small business to pursue your passion—not to spend hours researching tax laws, invoicing clients and sifting through piles of receipts.
With help from NorAm Financial Services, Inc., you don't have to. Since 2014, we've given small business owners and nonprofit managers free rein to follow their dreams with personalized resources, tools and education. These services have helped dozens of clients throughout the United States streamline finances, boost their bottom line, establish smart fiscal practices and—most importantly—focus on what truly matters.
Our clients come from a wide range of industries, so we understand the issues you'll face and can draw on our experience to offer guidance and support. To date, we've worked with construction companies and contractors, dentists, audiologists, veterinary clinics and hospitals, attorneys, management firms, beer and wine purveyors, restaurants and more.
No matter the industry, we believe in listening to our clients' needs, offering services that fit each unique situation and working together to achieve crucial, sustainable financial goals.
We are a proud member of the following organizations:
The MOB NW (Mom Owned Businesses)

Better Business Bureau

National Notary Association
As part of our commitment to superior service, we keep all client information confidential and secure, in accordance with state and federal laws.

Heather Stephens
President
Mrs. Stephens has more than a decade of bookkeeping experience, received her Accounting Associate of Applied Science and Business Administration Associate of Applied Science degrees from Clark College and is currently working toward a Bachelors of Arts degree in Accounting from Washington State University. Mrs. Stephens is a certified QuickBooks ProAdvisor, IRS tax returner preparer and is a National Notary Association-certified notary. In her spare time, Mrs. Stephens dotes on her daughter, watches Formula 1 racing and enjoys landscape design.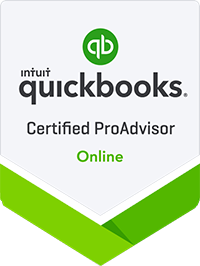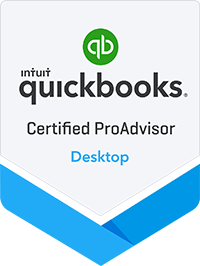 Jessica Allen
Senior Bookkeeper
Ms. Allen brings nearly a decade of experience in various industries to NorAm Financial Services, which gives her a wide body of knowledge and allows her to help clients through a variety of situations. She received her Associate degree in Accounting from Everest College, is a certified QuickBooks ProAdvisor and is a National Notary Association-certified notary. In her spare time, Ms. Allen enjoys spending time with her family. She is also an adrenaline junkie who enjoys riding four-wheelers in the mountains and racing her Jeep.