What Our Clients Are Saying.
"We appreciate Heather's thoughtfulness and NorAm's creative solutions to helping us better organize our financials."

Rick H., Greenhaven Landscapes

Let us sweat the details—We'll balance your books, pay the bills and submit customer invoices.

Breathe easy—We'll get you ready for tax time by preparing and filing 1096 and 1099 forms, state tax forms and more.
You didn't open a bakery to spend your off-hours balancing the books, launch an apparel line to keep tabs on vendor bills or dream up a dog-sitting service to research business taxes between walks.
Whatever your passion, crunching numbers and figuring out finances isn't it.
Since 2014, our team of experts has made life easier for stressed-out small business owners and nonprofit managers with essential services, financial coaching and other key resources.
Learn more about our offerings, and schedule a free consultation today.
When you look at the patch of grass in your front or backyard, you might see a place where your kids can play or your dog can run loose. But Rick Hooks, CEO of Greenhaven Landscapes, sees the potential for memories that last a lifetime.
Hooks and cofounder Eric McCuan purchased, rebranded and relaunched Greenhaven in 2013. Today, Greenhaven designs and installs almost any landscaping feature your heart desires; some of Hooks' favorite designs include putting greens, fire pits, outdoor lighting, and all manner of water features.
Whatever he designs, Hooks enjoys bringing his clients' dreams to life. "A lot of people see their yards as an opportunity for the family to gather, build memories and entertain for all occasions," he says. "It's important to us that the process is easy and enjoyable for people."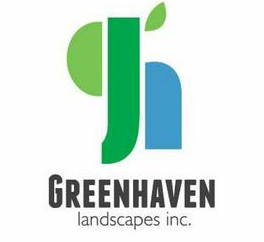 The team at Greenhaven Landscapes brings more than 30 years of experience to each outdoor design—and was recently rewarded with a "Best in Show" award at the 2017 Clark Public Utilities Home & Garden Idea Fair in Southwest Washington.
As a small business or nonprofit owner, you don't have time to track down tax forms and search for important links. Fortunately, we've gathered those resources so you don't have to.
Our "Resources" section hosts state and federal tax forms to help you make new hires, update information for current employees, and ensure a stress-free tax season. We've also gathered links to chambers of commerce and other business resources to help clients make connections within their communities.