What Our Clients Are Saying.
"We appreciate Heather's thoughtfulness and NorAm's creative solutions to helping us better organize our financials."

Rick H., Greenhaven Landscapes

Let us sweat the details—We'll balance your books, pay the bills and submit customer invoices.

Breathe easy—We'll get you ready for tax time by preparing and filing 1096 and 1099 forms, state tax forms and more.
You didn't open a bakery to spend your off-hours balancing the books, launch an apparel line to keep tabs on vendor bills or dream up a dog-sitting service to research business taxes between walks.
Whatever your passion, crunching numbers and figuring out finances isn't it.
Since 2014, our team of experts has made life easier for stressed-out small business owners and nonprofit managers with essential services, financial coaching and other key resources.
Learn more about our offerings, and schedule a free consultation today.
By 2007, Patti Gray had been working with home health corporations and had consulted with senior care organizations for years—but she always dreamt of launching a local home care agency for seniors in need.
When she made her dream a reality, she knew where to turn for help: her daughter.
More than a decade later, Gray and Sara Scheetz run At Your Place Senior Care, which provides assisted living services, including in-home care, placement assistance and memory care. "I thought it'd be fun to work together," Sara says. "We're close, and the idea of starting a business from scratch is really exciting."
Sara serves as the service's chief operating officer, and together with Gray (Registered Nurse Board Certified in Gerontology), sees the impact their small business has on the lives of countless clients. "It's such a stressful time for most people," Sara says. "If Mom, Dad, Grandma or Grandpa aren't in the best of health and need more help, and if you can take some of that stress off of them … it really is the best thing."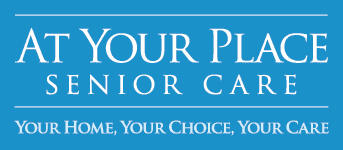 As part of its commitment to seniors and their families, At Your Place employs caregivers and an on-call staffing expert to answer questions over the phone—and both are available 24 hours a day, seven days a week.
As a small business or nonprofit owner, you don't have time to track down tax forms and search for important links. Fortunately, we've gathered those resources so you don't have to.
Our "Resources" section hosts state and federal tax forms to help you make new hires, update information for current employees, and ensure a stress-free tax season. We've also gathered links to chambers of commerce and other business resources to help clients make connections within their communities.