What Our Clients Are Saying.
"We appreciate Heather's thoughtfulness and NorAm's creative solutions to helping us better organize our financials."

Rick H., Greenhaven Landscapes

Let us sweat the details—We'll balance your books, pay the bills and submit customer invoices.

Breathe easy—We'll get you ready for tax time by preparing and filing 1096 and 1099 forms, state tax forms and more.
You didn't open a bakery to spend your off-hours balancing the books, launch an apparel line to keep tabs on vendor bills or dream up a dog-sitting service to research business taxes between walks.
Whatever your passion, crunching numbers and figuring out finances isn't it.
Since 2014, our team of experts has made life easier for stressed-out small business owners and nonprofit managers with essential services, financial coaching and other key resources.
Learn more about our offerings, and schedule a free consultation today.

Nominate us!
Nominations are open for The Columbian's Best of Clark County 2018, and we'd love your nomination in the "Financial Services" category. Simply click "Services," and select "Financial Services" from the drop-down box.
Scott Freeman's first experience with chiropractic care came as a youth league football player. He'd sustained a neck injury and saw a chiropractor to address the lingering pain. "I don't know what he did when I was that age," he says. "I was in middle school, but it felt great and got me back onto the field within a week."
That interest in chiropractic care—along with a desire to help others—sparked a career in the field and, in 2014, Dr. Freeman took over as owner of Vancouver Spinal Care in Vancouver, Wash. Today, Dr. Freeman's clinic helps with all manner of ailments, including concussions, migraines, neck pain, muscle and joint pain, and more.
But for Dr. Freeman, helping clients is about way more than quick fixes. "When patients improve, that's the best part of it," he says. "If a patient comes in with certain symptoms and you see the symptoms decrease in severity and duration, those are life-changing things. You're changing people's daily activities."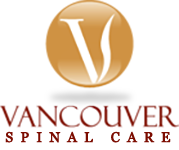 In addition to chiropractic care and adjustments, Vancouver Spinal Care offers X-rays and nervous system scans that provide information on muscle tension and inflammation.
As a small business or nonprofit owner, you don't have time to track down tax forms and search for important links. Fortunately, we've gathered those resources so you don't have to.
Our "Resources" section hosts state and federal tax forms to help you make new hires, update information for current employees, and ensure a stress-free tax season. We've also gathered links to chambers of commerce and other business resources to help clients make connections within their communities.